Christos is an excellent dancer and when we are in Athens will take us to his local taverna, Vangellis & Yios, where he can be persuaded to demonstrate his skill. (The pictures below were taken in October 2006).
He is accompanied by his charming wife Konstantina and lovely daughter Angeliki who encourage us to join in the Greek dancing and teach us the steps.
Christo's mother, Kyria Agathi, often makes delicious spinach and cheese pies for our picnic lunch.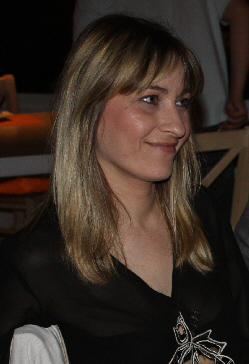 Konstandina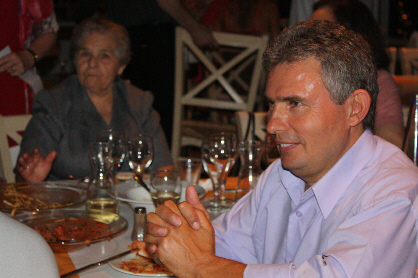 Christos with his mother, Agathi